nEW bUILD of paper machine PM2
JULIUS SCHULTE Trebsen GmbH&Co KG | Trebsen, Germany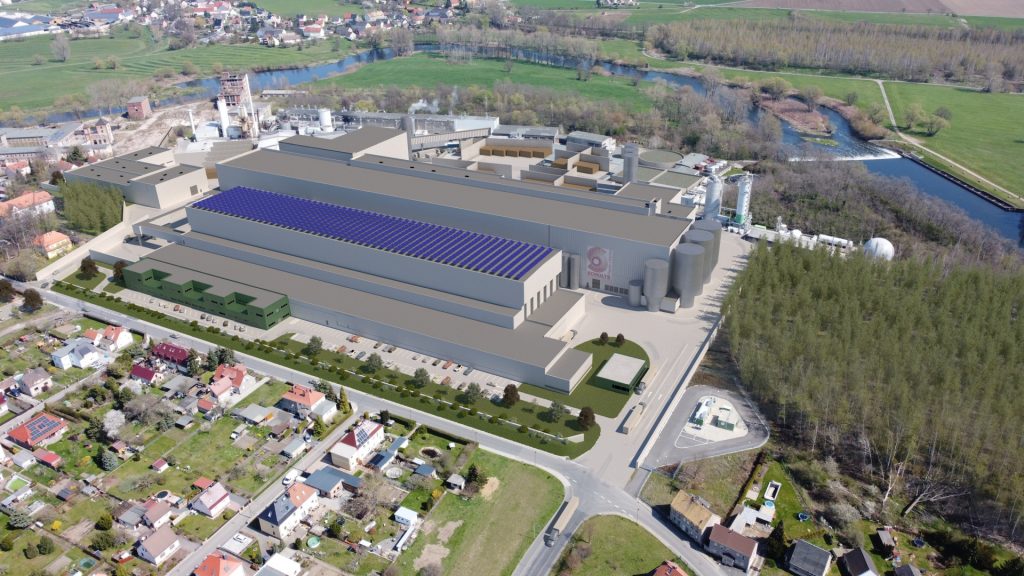 Julius Schulte Trebsen GmbH & Co KG Trebsen, Germany
Design of a new paper machine for packaging paper
Both the medium-sized company Julius Schulte and Trebsen Trebsen have a long history and tradition. Today testliner and corrugating medium are produced in different quality levels in Trebsen. The trend towards increasing demand for packaging paper and the development of paper specialties as a plastic substitute prompted Julius Schulte Trebsen to think about expanding capacity in paper production.
Two years ago we started planning the mill layout for a paper plant, which should be geared to maximum capacity. In 2020, the pre engineering took place with the main layout of the entire paper plant. In 2021 we continue our work with the planning of ancillary facilities such as river and waste water treatment. The most modern design with the lowest possible energy consumption plays an important role. Our engineering scope also includes identificationof energy-saving potentials as base of government investment subsidies. To do this, we carry out comprehensive process engineering and electrical analyzes and link the information and data collected together.
The planned paper plant is one of the largest projects in the European paper industry. As a general planner, we ensure the professional preparation of the planning documents and smooth project execution. Our know-how in process engineering, process planning and project management is the key to success.