Modernisation of paper machine PM3
Hamburger Hungarian Ltd. | Dunaujvaros, Ungarn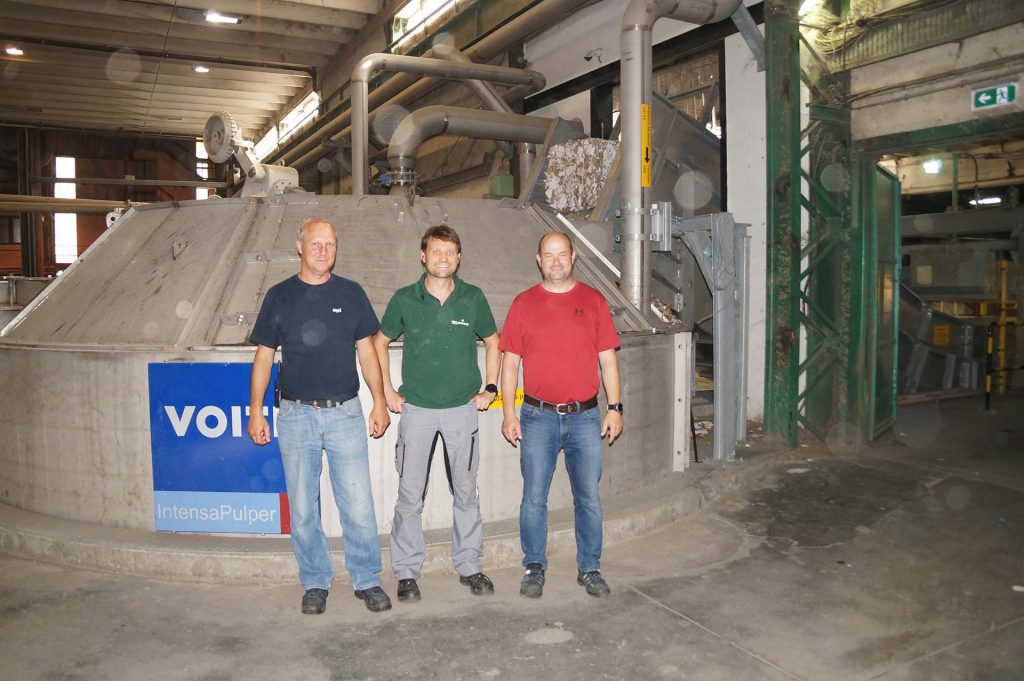 Hamburger operates a paper mill in Dunaujvaros in Hungary for the production of packaging paper from waste paper.
The PM3 paper machine was getting on in years in 2015 when the constantly increasing demand for quality paper made it necessary to increase production capacities. The management announced the target of 10% capacity increase. With an elder paper machine, this means a task that should not be underestimated, even if the plant has always been kept in good shape.
Our task was to analyze the entire paper production process in an audit, to uncover bottlenecks and to elaborate a concept for the implementation of the planned capacity increase. The audit included site surveys, balances for stock-water systems and ventilation system as well as a catalog of measures including cost estimates and investment budget.
As is often the case with modernization projects, the investment budget exceeded the available financing options. Hamburger does not want to compromise on quality, so they decided to carry out the modernization step by step over several years. This approach had several advantages: easier financing, flexibility in the result-oriented adaptation of the project steps, minimal downtimes and a reduction in the need for external services.
After our modernization concept was approved, we supported Hamburgers with the organization, procurement, detailed planning, installation and commissioning. In the meantime, the stock preparation, the vacuum system, the dryer section including steam and condensate, the ventilation system and the winder have been modernized. The commissioning of the new waste paper pulper marked the preliminary conclusion of the modernization. Hamburger is planning further optimization measures for the future.
"Ges-Consult … if you want to work with a professional, fast and flexible team", says György Szilas, production manager at Hamburger Hungarian Ltd.