Process audit as preparation for rebuild projects

The best preparation for your project
The auditing of process systems has been an essential factor for customer satisfaction and project success since ges-consult was founded. We have processed many different project requirements, from increasing capacity, quality or paper machine speed to fresh water and energy savings to COD and sticky analyzes. The result of all of our audits was used as the basis for project applications and in many cases we were called to implement these projects in detail. You can find reference examples here and here.
Our professional audits always start with a visit to the factory with a site survey. In addition to a visual assessment and collection of documents, this also includes measurements such as stock analyzes, air flow measurements, water flow measurements, etc. On the basis of this data, simulation models and detailed calculations of the current status are created and used to create the concept. In our audits, we often find old design errors in the existing systems for which we elaborate solutions in the course of our work.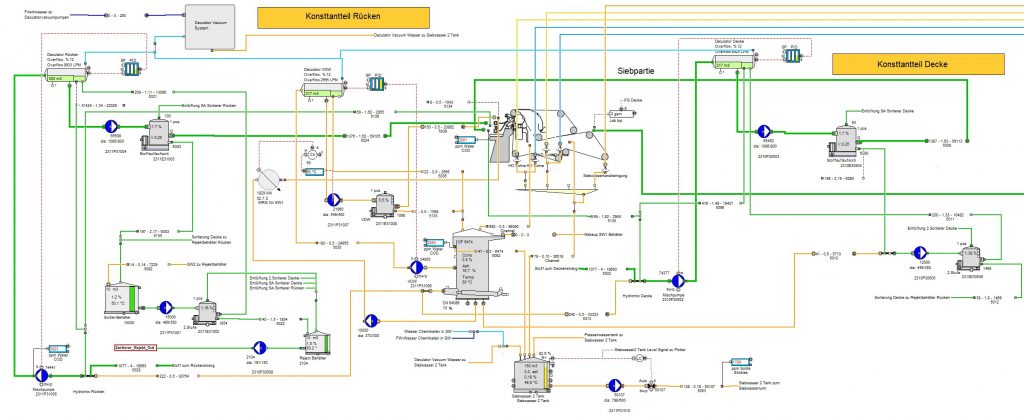 A major advantage of our audits is the neutral elaboration, we bring our independent and versatile experience to the project and create tailor-made concepts with the most suitable machines. This can be a mix of different manufacturers as well as a combination of second-hand equipment.
Our team carries out audits of all technological processes in paper production:
Stock preparation and approach flow
Water systems
vacuum systems
Air technology
Steam and condensate system
Depending on the customer's requirements, the scope of our audits can range from simple analyzes to extensive elaborations including project budgets, R&I, layout drawings and presentations.